TB Pathology
in
Seconds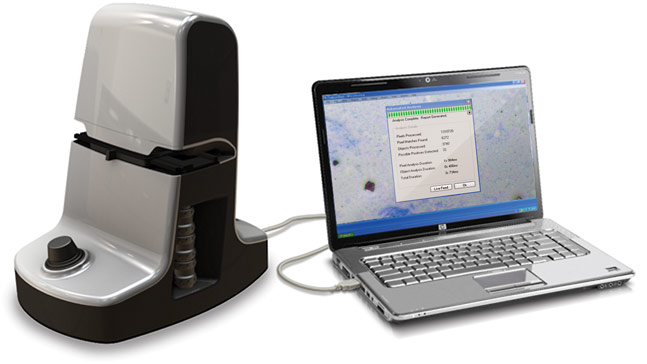 Portable, Digital Detection
In the iON, we combine low magnification, high resolution imaging with our dynamic digital analysis software. The result is a portable, simple and flexible digital diagnostic platform that enables immediate viewing and inspection of microscopic specimens.
Why iON?
Healthcare specialists need a faster, more reliable disease detection process that functions as well in–lab as it does for mobile applications. In addition, a new level of automation can provide economic operating efficiencies. Digital capture, storage and ad–hoc presentation of the results can improve the effectiveness of the laboratory in concluding and reporting findings.
We think your facility or practice can benefit from such a unique diagnostic system, whether it be human health, animal health or environmental health and safety.
Want to learn more?
Contact us for more information.